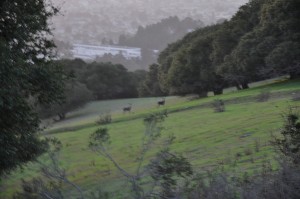 The campaign to save Knowland Park, a grassroots effort born from people's love for this place, is just one among many, many other grassroots efforts to defend our remaining parks and open space. These efforts have common threads:
• They begin with the threat of development of land that is a public park or beloved open space and often with the cooperation of a local government which is ignoring its own General Plan.
• Opposition begins at the local level, where people know the places best.
• They are typically underfunded and sustained only through tenacious activism against wealthier opponents.
• They go up against developers or powerful governments that ignore or dismiss environmental concerns to seek short term financial gains.
But there are many of these grassroots efforts out there, and they are evidence of the emergence of a locally-based, 21st century conservation movement.
For example, in Petaluma, people are fighting a plan to construct an asphalt plant just across from 165-acre Schollenberger Park, a 165-acre park which, with adjacent parklands, comprises about 500 acres of wildlife habitat. It has been described as one of the last wetlands of its kind in the country. Known for its wonderful bird watching, with 195 species of birds identified there, including threatened species, Schollenberger Park (like Knowland Park) is also home to rare animal and plant species. As with the fight to save Knowland Park, a lawsuit has been filed to try to protect it (although in this case, the City of Petaluma is sharing the cost with the grassroots groups). See http://www.saveshollenberger.com/
Protecting such local parks and open spaces can be a lonely fight. These battles usually do not attract attention from big environmental organizations and they do not have the grand heroic sweep of a national campaign to protect the Arctic National Wildlife Refuge from oil drilling, for example. But those working to protect Knowland are not alone.
Over the next few weeks, we will feature brief summaries of some of the many other grassroots efforts that are acting locally to save environmentally valuable places. These are our allies, even if we do not know them. The conservation movement in the 21st century will not only be about national parks and vast wilderness areas, important though these are. It will be about the hundreds of local battles that engage new people in standing up for the remaining open spaces—right here, in the places where we live.
---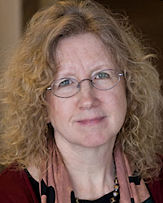 Ruth Malone is a resident of Oakland since 1983, a founding member and co-chair of Friends of Knowland Park and a longtime Oakland neighborhood activist. Since 2007, she has been working to educate and organize environmentalists, park users, and community members to protect the park. In her day job, she is a professor of nursing and health policy at University of California, San Francisco, where she helps students study the links between health and political, social and natural environments, and conducts research on the tobacco industry and its efforts to thwart public health efforts worldwide.
Ruth Malone's Reflections Blog offers a combination of reflective essays and updates from the Protect Knowland Park Campaign, linking the fight to protect Knowland Park to broader environmental and ethical issues.