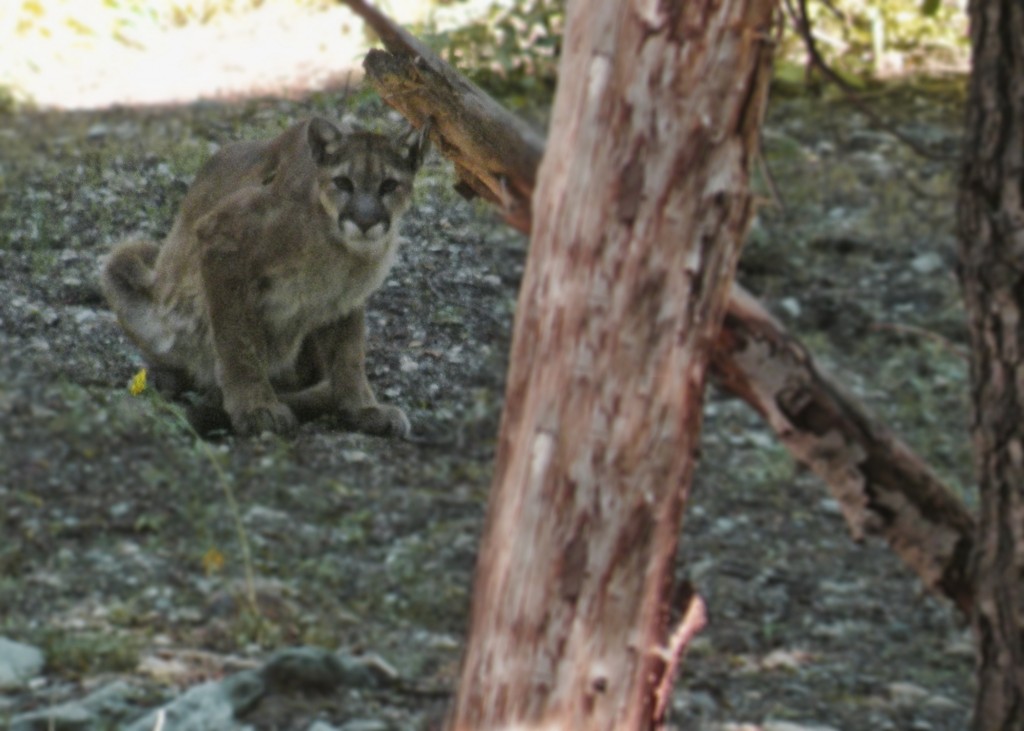 Mountain lion in the East Bay. Photo by Jim Hale.
Wildlife in the East Bay Hills
A Talk by Wildlife Biologist, Jim Hale
Friday April 13, 2012, 7 pm
Sequoyah Heights Club House
21 Mountain Valley at Elysian Fields Drive
Click here to see a video of all but the last ten minutes of Jim Hale's Talk.
Join wildlife biologist, Jim (Doc) Hale for a fascinating talk on wildlife in the East Bay Hills. Jim will share his photos, stories, and knowledge of mountain lions and other critters that he has been tracking and studying for over 40 years. Those of us fortunate enough to live here are neighbors to many of these species. Learn how we can live together safely and in harmony.
This talk is sponsored by the East Bay Chapter of the California Native Plant Society and the Friends of Knowland Park.
---
James (Doc) Hale has been a wildlife biologist, naturalist and ethnobotanist for more than 40 years. He leads interpretive natural and cultural history walks, rescues orphaned and injured wildlife, and is an expert on the food, medicinal, and cultural use of wild herbs and plants. James is Vice Chair of the Contra Costa County Fish and Wildlife Committee and member of the Integrated Pest Management Committee. His current research involves the fisheries of the Walnut Creek watershed and mountain lion ecology in Contra Costa County.