What a week! The campaign to defeat Measure A1 (the zoo's parcel tax measure) in the November election has really started to heat up. We have been incredibly busy meeting with key individuals and groups to explain why Measure A1 isn't "A-1". So far, our efforts are bearing fruit—most of the groups we have spoken with have decided to oppose the parcel tax measure; a few have decided to take no position (including two that the zoo had been trying to woo before we found out about this measure). 
We hope soon to be able to share even more good news as our coalition expands.
Meanwhile, we have been through the measure with a fine-toothed comb and found  many, many problems with it—good-governance problems that mean ANY informed voter in the county ought to vote NO–even if they absolutely love the zoo and don't care a whit about Knowland Park! We'll be posting a list of these within the next week or so. Right now, there is a flyer you can download and print out here: Link to Campaign Flyer
The years of obfuscation,  equivocation, evasion, misrepresentation, and PR tactics may  have gone to the heads of zoo executives; they seem to have started to believe their own spin—but it may all be finally catching up with them. They didn't care about signing a formal Memorandum of Understanding with community members agreeing to terms of a more modest expansion more than ten years ago and then going back on their word. They've claimed the expansion project is "good for the environment and conservation" when in reality they know full well that it involves fencing off, paving over and destroying incredibly valuable native wildlife habitat and plant communities. On the one hand they are telling voters they need this new tax because they haven't enough money to care for the animals they have now, while out of the other side of their mouths claiming they have lots of private funds to build a multimillion-dollar expansion on the ridgeline, wrecking Knowland Park. And they actually think they can get away with telling people the money won't or can't be used for the expansion development, when the fine print of Measure A1 quite explicitlysays it can be.
They are assuming people just won't read the fine print, won't recognize the misstatements for the whoppers they are, and will just go along because everybody wants to help the animals. We think voters are savvier than that.
But with a grassroots campaign, we are going to need everyone who supports the Park to do ONE THING to help defeat this bad measure: go through your email address books, identify people who live and are registered voters anywhere in Alameda County, and send them a message with a link to our website. You can cut and paste the one below, or draft your own:
I hope you'll join me and many environmental groups in voting NO on Alameda County Ballot Measure A1 this November. Measure A1 is a parcel tax for the Oakland Zoo that is presented as a humane animal care measure, but its stealth purpose is to fund a massive zoo expansion development into ecologically rich wildlife and plant habitat in Knowland Park, building a 34,000 square foot restaurant, gift shop, visitor center and office complex beside a rare chaparral plant community  used by many species of native wildlife, including mountain lions and the threatened Alameda whipsnake. Zoo executives refuse to consider environmentally superior locations.
In addition, the measure makes the zoo, which is operated by a private nonprofit corporation with a non-elected board, into a private taxing authority, setting a dangerous precedent that could lead to more private organizations managing tax funds without any elected public representation. Bodies such as this aren't covered under the Brown Act and don't have the open meetings and records requirements of public bodies, limiting your right to access information about how your tax dollars are spent. And low income seniors would have to apply to the zoo operator each and every year if they needed an exemption from paying the tax.  It's all in the fine print of the measure. Zoo executives are taking the zoo down the wrong path with this measure and their big expansion development plans: Please vote No on A1. More info: www.saveknowland.org
Thanks to all who have donated time and committed to work on the campaign! We still need some more people for a wide range of fun activities. If you can volunteer a little time to help, whether in the community or from your own computer, please email us at info@friendsofknowlandpark.org
A flyer about the measure is also available at http://www.saveknowland.org/the-campaign/act/  If everyone who reads this message prints out just 10 copies and posts them at coffee shops, bakeries, libraries and cafes, we will reach thousands more people!
It's up to us—all of us—to keep spreading the word about Knowland Park and what an ecological treasure it is. Years ago, it may have been acceptable to pave over parkland and wildlife habitat—it just isn't now. Ballot Measure A1 gives us a tremendous opportunity to reach more people with our message—and they are responding so positively: all our collective years of effort are finally paying off.
Help us keep paying it forward for future generations and for Knowland's present wildlife occupants! We can defeat this measure if we each do our part. And do take a little time to rest from your labors–maybe by spending some time in Knowland Park, where the peacefulness of the surroundings reminds each of us why we need parks—and why they are worth fighting to save.
---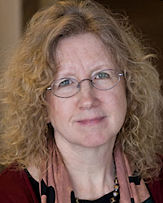 Ruth Malone is a resident of Oakland since 1983, a founding member and co-chair of Friends of Knowland Park and a longtime Oakland neighborhood activist. Since 2007, she has been working to educate and organize environmentalists, park users, and community members to protect the park. In her day job, she is a professor of nursing and health policy at University of California, San Francisco, where she helps students study the links between health and political, social and natural environments, and conducts research on the tobacco industry and its efforts to thwart public health efforts worldwide.
Ruth Malone's Reflections Blog offers a combination of reflective essays and updates from the Protect Knowland Park Campaign, linking the fight to protect Knowland Park to broader environmental and ethical issues.