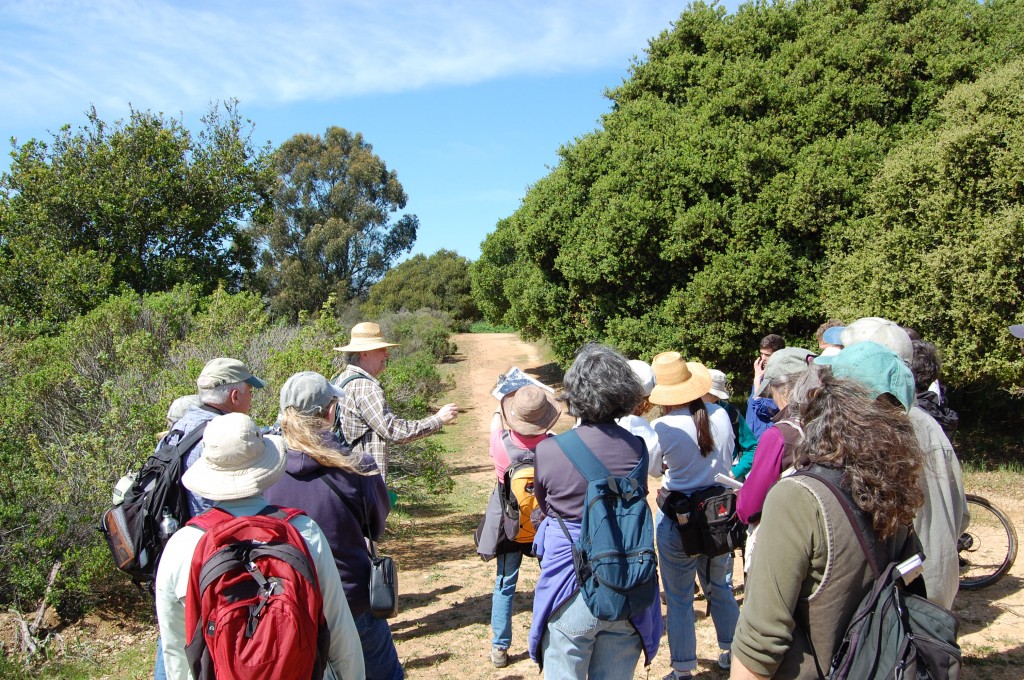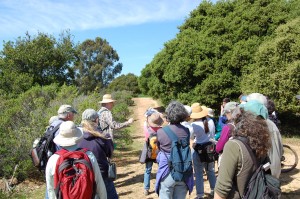 Have you ever been to Knowland Park? Wild Oakland invites you to join the California Native Plant Society on April 12 from 12 noon – 2:00 pm to visit Oakland's Knowland Park, a 500-acre wildland park and home to diverse native plant communities and wildlife. We'll tour the native grasslands — depending upon rain, we may have wildflower displays, a look at the East Bay's largest fairy ring of puffballs, oak woodlands, lichens, and rare maritime chaparral.
While we're there, we'll talk about the Oakland Zoo's plans to expand upon 56 acres of the richest and most sensitive habitat in the park and why Wild Oakland believes that this development would be a disastrous mistake.
Our walk leader will be Laura Baker – an ecologist, member of the East Bay chapter of the California Native Plant Society, and advocate for Knowland Park.
We'll meet on Cameron Avenue, a cul-de-sac off of Malcolm Avenue that dead-ends at the park. It's fine to park on Malcolm or any of the other nearby streets. Please be careful not to block resident driveways.
Wear sturdy hiking shoes, long pants and a long sleeved shirt to protect yourself from poison oak, and prepare for rain.  This walk will happen rain or shine!  Bring drinking water, a hat, binoculars, and a magnifying loupe if you have one.
There are no bathroom facilities in the park!
Please RSVP to info@wildoakland.org
http://wildoakland.org/ai1ec_event/knowland-park-with-the-ca-native-plant-society/?instance_id=219