There's a lot going on with Knowland Park this month, including guest appearances by Country Joe McDonald and the duo of Hali Hammer and Randy Berge at our April 19 Earth Day Rally. Read on for details…
April Events
Come out and help us make the case for the Park! Lots is going on and we need your help urgently. Future events: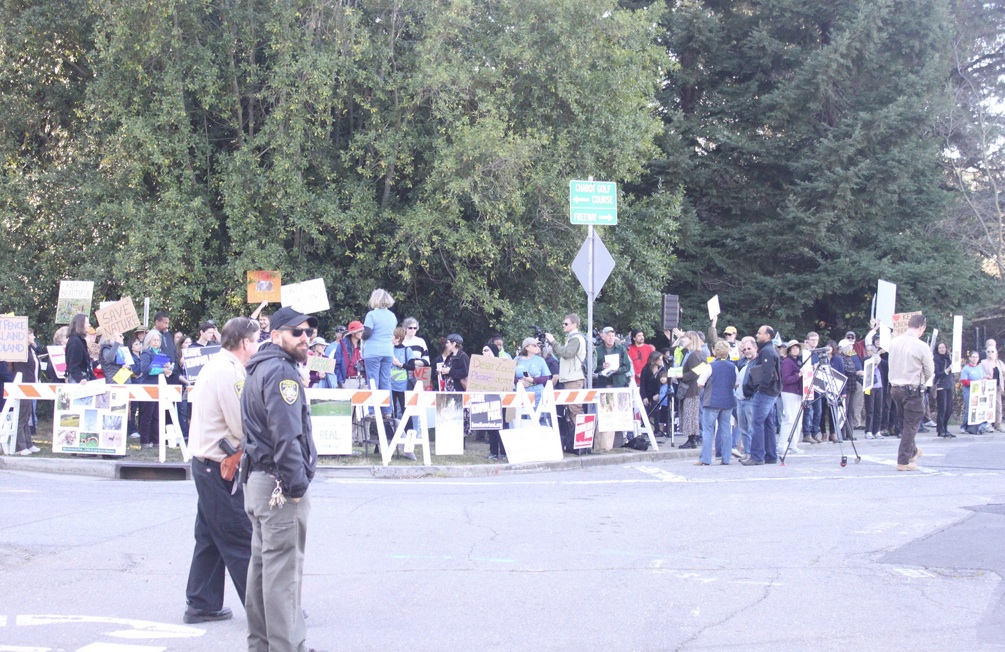 SATURDAY, April 19, 10 am-1pm: SAVE THIS DATE for our big Friends of Knowland Park Earth Day Rally at the Oakland Zoo entrance! SPECIAL GUESTS: COUNTRY JOE MCDONALD and the duo of Hali Hammer and Randy Berge! If you can only come out to help with one thing, this is it! Our goal is to turn out even more people than our last successful rally, so please come and bring your friends! SHOWING UP MATTERS. Homemade signs are great—we will have a bunch, but bring your own if you can (or organize your own sign-making party and we'll contribute materials!) We'll have music, fun, some surprises and inspiration! The great places that have been saved, from Yosemite down to small bayside parcels, have been saved because lots of ordinary people took a stand and fought to protect them. This is ours – time to take to the street and stand up for what you believe in! Watch our new video! Oakland Zoo is at the intersection of Golf Links Road and Mountain Blvd. Allow time for parking on nearby streets and walking to zoo entrance; please carpool, if possible. Let us know if you have something special you could contribute to make it a fun and fruitful rally. Bring water, sunscreen, lunch and plan a picnic in Knowland Park after the rally! Please RSVP to info@friendsofknowlandpark.org so we have a rough head count for planning purposes.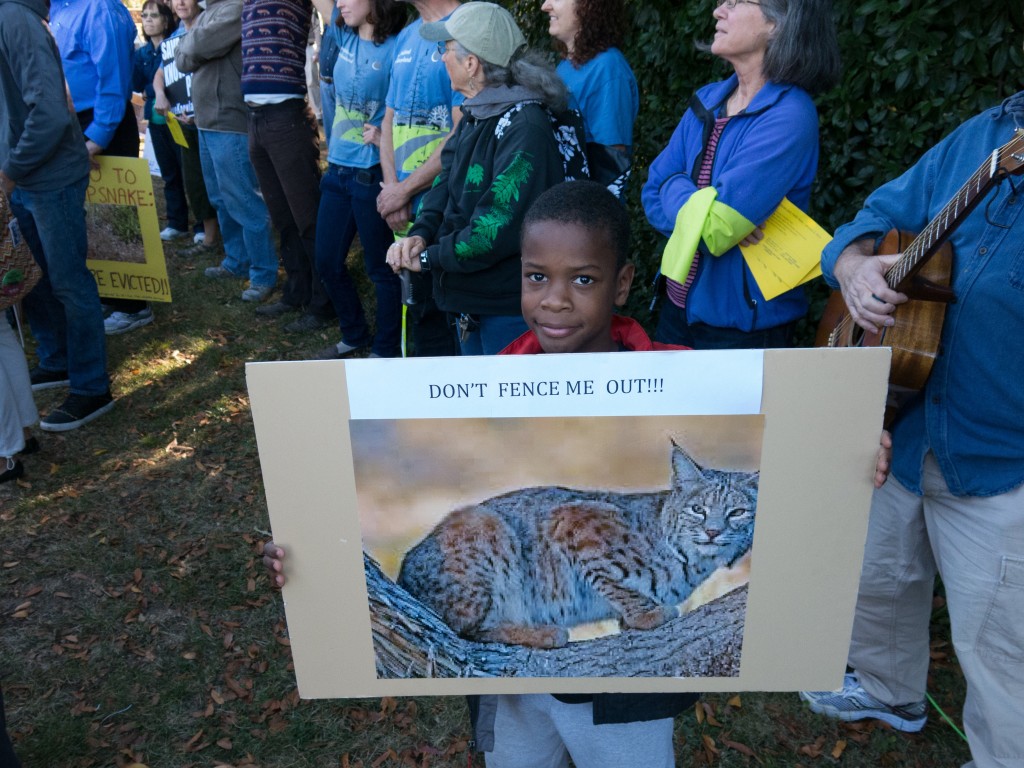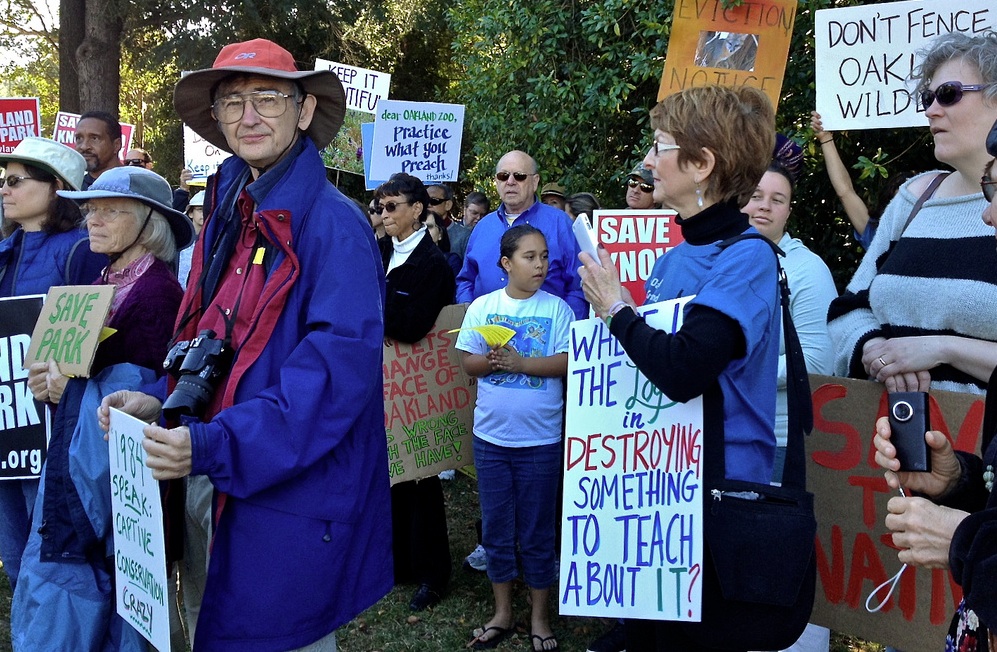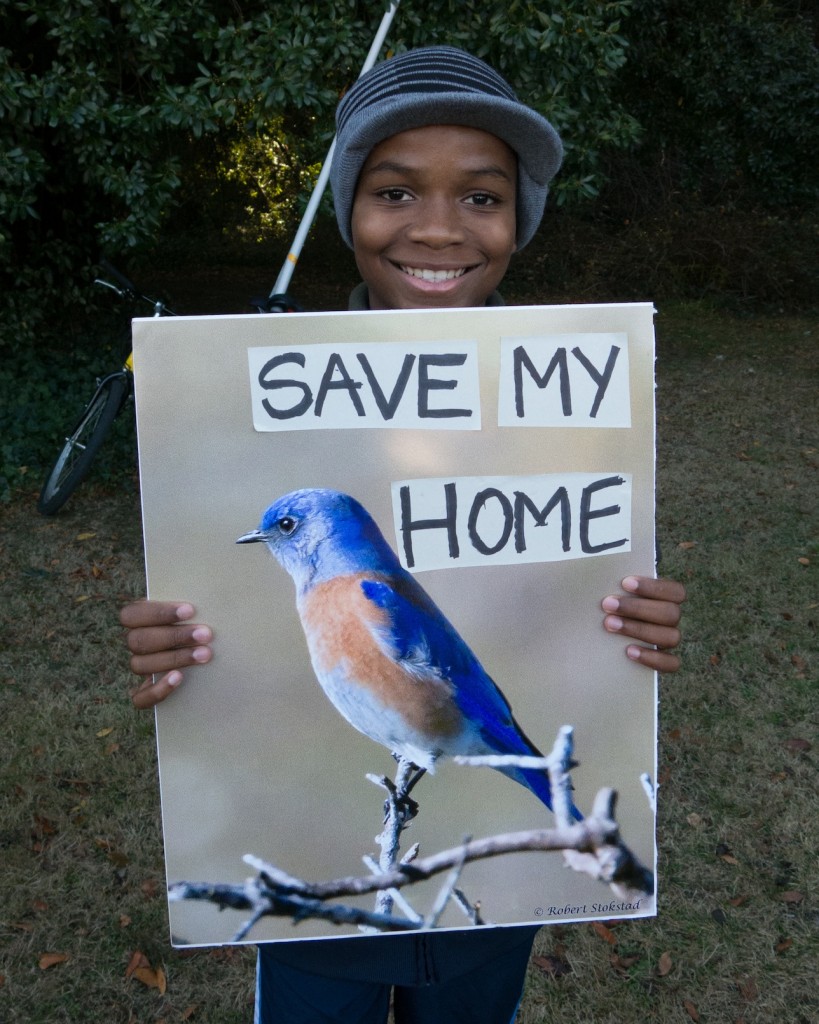 SATURDAY, April 26, 9am-noon: Friends of Knowland Park will lead a team participating in Oakland Earth Day 2014 – "Clean it.  Green it. Mean it." Volunteers will be picking up trash & debris along the Golf Links Road edge of Knowland Park, down to Arroyo Viejo Creek. We will meet at the Knowland Park Fire Road gate, on Golf Links Rd, opposite Elysian Fields Rd @ 9:00 a.m. until 12:00 noon. Rain or shine! Volunteers should be dressed protectively in layers, long sleeves, long pants, hat, sturdy footwear, work gloves, and bring bottle of water. Beth Wurzburg will lead the work group. We're aware that many neighborhoods are scheduling simultaneous Clean-ups, so we urge volunteers to come even if you can only stay for an hour or two.
New FAQ Sheet
We've recently prepared a new Frequently Asked Questions sheet about the Park and the proposed zoo expansion project. If you're talking to people about it, this will help you be accurate in responding to questions. You can get a copy by clicking here: http://www.saveknowland.org/wp-content/uploads/2014/04/FAQ-Sheet-Knowland-Park-and-Zoo-Expansion-Plan-Apr-2014.pdf
Also, see the link at the upper right of our home page.
 The Park in Spring
The recent rains have brought new growth to our beloved Park – tiny lavender, yellow, purple and white wildflowers are sprinkled across the slopes and the grass is finally that heartmeltingly beautiful velvet green. Time to put on the "wellies" or the solid hiking shoes and explore the trails – check the seasonal pools for tadpoles. The swallows have returned and birdsong of many kinds is heard. As they have done for years, the faithful redtailed hawk couple swoops from the old dead tree. No doubt there are nests of many kinds around and creatures with new young. Be sure and leave them undisturbed if you see them!
Regulatory Agencies
We still are awaiting word on the regulatory agency decisions about granting the zoo managers permits to kill threatened species as part of the zoo's construction (destruction?) plans. It certainly appears that the state and federal wildlife regulators are taking their responsibility to protect our environmental resources seriously, and we are very happy to see it. Once threatened species are gone, they can't be brought back – and this is wildlife habitat that will be destroyed if the zoo succeeds.
Educating Decision Makers
Meanwhile, we are continuing to work to help the zoo board and other decisionmakers realize how increasingly outdated and wrong-headed this vision of conservation education – the ostensible purpose of the expansion project – really is. Compared with what other zoos around the country are doing, this project is embarrassingly outdated before it is even built – and when you throw in the fact that it involves destroying rare plant communities and existing wildlife habitat, it makes even less sense.  One of our supporters recently visited the San Diego zoo and came back saying the visit "makes you realize how pedestrian the concept for the CA Trails Project truly is." For the multimillions of public and private funds to be spent on this project, the zoo could do so much for real conservation – hire authentic naturalists, docents, and college students to run the most magnificent conservation education program in the country – and keep the Park intact. The partnership and PR benefits it could reap with the environmental and conservation community would be enormous.
But that requires letting go of an anachronistic vision and recognizing what the Park truly is: as environmentally rich and varied a wildland parcel as you will find anywhere in the East Bay.
What's Wrong with the zoo's Picture?
Momentum to protect the Park is building rapidly as more people discover it – and they can't believe it when they hear about the zoo's plans. Even though most do not want to criticize the zoo openly, it is telling that no East Bay conservation group supports the expansion project as presently configured. The controversy over this project didn't have to happen this way – if only zoo executives would listen.
When the President of the California Native Grasslands Association tells you that less than 1% of California's native grasslands remains, and that very high-quality stands remain in Knowland Park within the expansion site, that should get the attention of a true conservation organization. When the Center for Biological Diversity sends the wildlife regulatory agencies a letter urging them to deny the zoo the "take" permits to kill threatened species, that ought to make a real conservation organization think twice. When the California Native Plant Society spends more than $100,000 on a lawsuit to try to save a precious rare plant community from destruction due to the planned project, most conservation organizations might consider that there may be better alternatives. Not these zoo executives. They are so wedded to their outdated vision that they can no longer see what is in front of them.
Recently a supporter who lives in another East Bay city emailed to say that her daughter's elementary school had instituted an informal "boycott" of the Oakland Zoo due to the continuing controversy over Knowland Park. Instead, the children now go to the San Francisco Zoo and that is the plan for the foreseeable future. She was amazed to report this since she had played no role in making it happen. This kind of controversy clearly is not good for the zoo, nor for its relationships with the community around it. But will the zoo board realize this before it's too late to push the reset button?
It's a fact that the zoo has spent a lot of money on plans for this project. But it's also true that no public financial feasibility study of the project has ever been done, and that operating and maintenance costs for such a vastly expanded infrastructure will be substantial. Simply because this sounded like a good idea ten, fifteen or twenty years ago doesn't mean it's still a good idea today. If you think that the zoo could spend its public and private money in a better way and truly honor conservation by conserving, please join our efforts! Follow us on Facebook and Twitter, donate to the cause, come to the rally, and spread the word to your friends.