WOW! The outpouring of encouragement and support this last week has been AMAZING. If you're following us on Twitter @KnowlandPark, you know we were at the Solano Stroll last Sunday, where literally thousands of people came by the CNPS booth and we talked to SO many people about why Measure A1 is NOT a good idea. People love their parks, and when they saw the gorgeous photos of Knowland Park that we displayed, they "got it" right away. Thanks so much to the volunteers who worked the booth—and got energized and inspired by the positive responses to our message!
We hope you also saw the nice piece in the Alamedan about the Measure:
http://thealamedan.org/news/alameda-elections-12-measure-would-raise-taxes-oakland-zoo
We thought it was quite fair and the reporter had obviously done some homework. For example, he reported something even we didn't know:
"The ordinance that put the tax on the ballot says the zoo's existing revenue is inadequate to cover the cost of humane care and veterinary treatment for its animals and maintenance of its services and facilities. The zoological society took in $19.3 million in revenues in 2010, its most recent tax return shows, with about $6.1 million left over after that year's expenses; a year earlier, it ran a $291,258 deficit."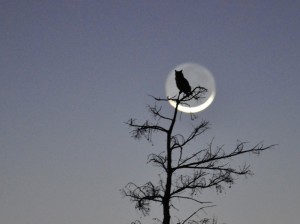 While organizations do fluctuate in their expenditures, this wouldn't seem to indicate a zoo that is on its last legs financially, pointing to one of the big contradictions: Why are are zoo execs saying they don't even have money to care for the facilities they have now, when they had a $6 million surplus in 2010 and are planning a major expansion development?
But it also points to the larger question of whether the zoo is really top priority for public tax dollars right now. More and more people are starting to ask why the zoo ought to get a special tax just for itself (and the huge building with bay view offices it wants to put on unspoiled parkland) when there are a whole lot of other things that might be more important—schools, health services, and programs to train or re-train unemployed individuals for other kinds of work being among them.
We need more help. This is probably the best opportunity we have EVER had to really send a clear message to zoo executives that the public majority actually doesn't support the idea of building on precious parkland and wildlife habitat.
This week, we need you to do THREE things:
Let us know if we can list your name on our campaign website as an individual supporter of the No on Measure A1 Campaign. Email us at info@friendsofknowlandpark.org to give us permission, and let us know exactly how you want your name to be listed (we don't include email or address info, just names). It can make a big difference to people researching the issue to see the names of many people willing to make a stand.
Send an email to five friends who live in Alameda County. Ask them to vote No and share your reasons.
Follow and like us on Facebook or Follow us on Twitter @KnowlandPark and re-tweet our tweets.
It ALL HELPS! You never know who that person you speak with may talk to next. Little pebbles thrown into the pool spread ripples throughout it.
Don't forget to view and share our campaign flyer!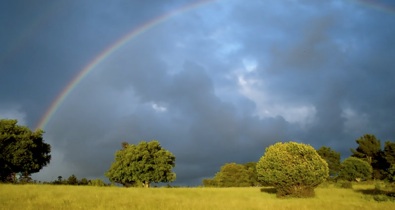 Thanks again for all your support. The wild creatures of Knowland Park have been showing themselves lately when we get out in the park to rejuvenate our spirits —hawks, kestrels, owls, foxes, and others. Maybe these animal brothers and sisters are sending us encouragement. They motivate us to go on.
---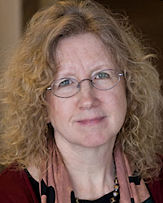 Ruth Malone is a resident of Oakland since 1983, a founding member and co-chair of Friends of Knowland Park and a longtime Oakland neighborhood activist. Since 2007, she has been working to educate and organize environmentalists, park users, and community members to protect the park. In her day job, she is a professor of nursing and health policy at University of California, San Francisco, where she helps students study the links between health and political, social and natural environments, and conducts research on the tobacco industry and its efforts to thwart public health efforts worldwide.
Ruth Malone's Reflections Blog offers a combination of reflective essays and updates from the Protect Knowland Park Campaign, linking the fight to protect Knowland Park to broader environmental and ethical issues.