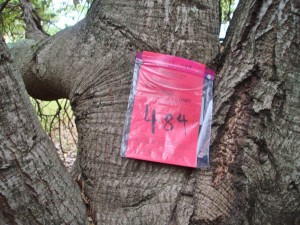 Despite our letter of objections that we submitted 6-23-2015 during public comment period, plus over 600 emails from the community asking for permit denial, the Oakland Tree Services division has approved the Zoo's application to cut down 55 protected Coast live oaks and risk damage to an additional 424 protected trees "within 10 feet of construction" to make way for its planned "California Trail" exhibit in the upper highlands of western Knowland Park.
Environmental organizations and concerned individuals across Oakland and the East Bay have long objected to the Zoo's choice to locate the exhibit in the heart of this biodiverse gem of public park wildland (the largest remaining public open space in Oakland). We have continually pressed Zoo execs to relocate the exhibit closer to the existing Zoo on already-disturbed available Zoo property. Zoo management has refused in a tragic irony whereby an amazing example of authentic California will be bulldozed and developed to build a Zoo exhibit to honor authentic California. Free public access will be closed off with 8-foot-high chain-link fencing, and sweeping views of the Bay Area would require Zoo admission. This construction will irreversibly damage recognized rare California plant species, and permanently eliminate or disrupt thriving habitat for a range of resident wildlife, including threatened species.
The Zoo's "tree removal" application itself contains enough errors and inconsistencies to warrant its denial. Therefore, on 7-28-2015, we filed an appeal of the Tree Services division approval.
We just received notice of appeal date on Tuesday, August 18 at 6:00 pm at Oakland City Hall, Hearing Room #1, when we will present our case that the permit should be denied. Please plan to join us for moral support if you can.
Thanks for your ongoing support!
Save Knowland Park Coalition