About admin
admin is the main administrative authority for this web and blog site. All generic items, such as press releases and newspaper articles will be published under this name.
Author Archive | admin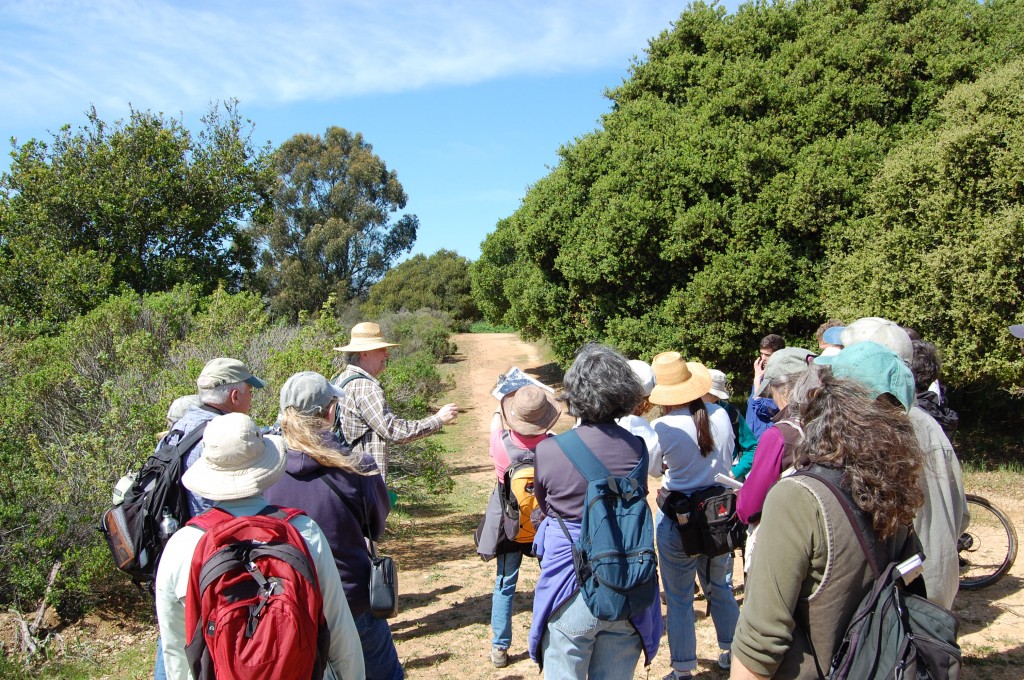 Have you ever been to Knowland Park? Wild Oakland invites you to join the California Native Plant Society on April 12 from 12 noon – 2:00 pm to visit Oakland's Knowland Park, a 500-acre wildland park and home to diverse native plant communities and wildlife. We'll tour the native grasslands — depending upon rain, we may have wildflower displays, a look at the East Bay's largest fairy ring of puffballs, oak woodlands, lichens, and rare maritime chaparral. Continue Reading →
By Karen Smith, Oakland Tribune My Word © 2014 Bay Area News Group
A recent news report about the successful move to preserve 362 acres of natural parkland in the East Bay hills could almost have been about Knowland Park.
The land is described as a collection of steep hillsides spilling down from the ridgeline, with a mix of bays, oaks and native grasses, streams, and abundant wildlife–mountain lions, coyote, deer, hawks, snakes and other creatures–taking advantage of the open-space corridor, along with 360-degree ridgetop views for human visitors.
But it is not in Oakland; it's in Richmond. Continue Reading →
Zoo Board Meeting
We are continuing our activism on behalf of beloved Knowland Park. Last month, a delegation of Park supporters attended the zoo's board meeting, where Laura Baker of CNPS read the following in a 10-minute public comment period (extended from the original 3 minutes the board allowed): Continue Reading →
Expansion Controversy

Blog Categories
Regular Bloggers

We support Oakland's public spaces!