There are no official city-published maps of the park's trails and fire roads. We've tried to fill this vacuum by compiling what we could find from other sources.
An interactive animated hiking trail map of western Knowland Park, can be found on the Everytrail website, a very good source for user-supplied and user-annotated trail information.
Here is a small (Flash-based) version of the above map:
Below is a small static (but annotated) version of the above map:
Here is an article about the Hikes and Trails in Knowland Park.
---
What the Zoo's Plans Will Mean for Park Users
The Zoo's expansion plans would occupy and fence off the highest part of the western section of the park. This area abuts neighborhoods on the south side, and has traditionally been freely accessible to other park users. The expansion area would become inaccessible, except by paid admission and under Zoo control. The expansion also would disrupt the natural contours of the hills with multi-story structures, including a gondola with 60 foot towers. It would disrupt the native plant and animal life, and cause light and noise pollution visible for great distances.
The loss of this area of rare beauty would be too great a price to pay for an expanded Zoo.
Maps of Knowland Park
Maps of Knowland Park are hard to find; the city of Oakland Parks and Recreation Department does not offer any. We understand the Bay Area Orienteering Club has some for sale. However, satellite images and maps can be found at maps.google.com, and some low- resolution topographic maps can be found on the City's geographic information system. We have collected a number of these images, below.
Knowland Park and surrounding neighborhoods; major local features are identified: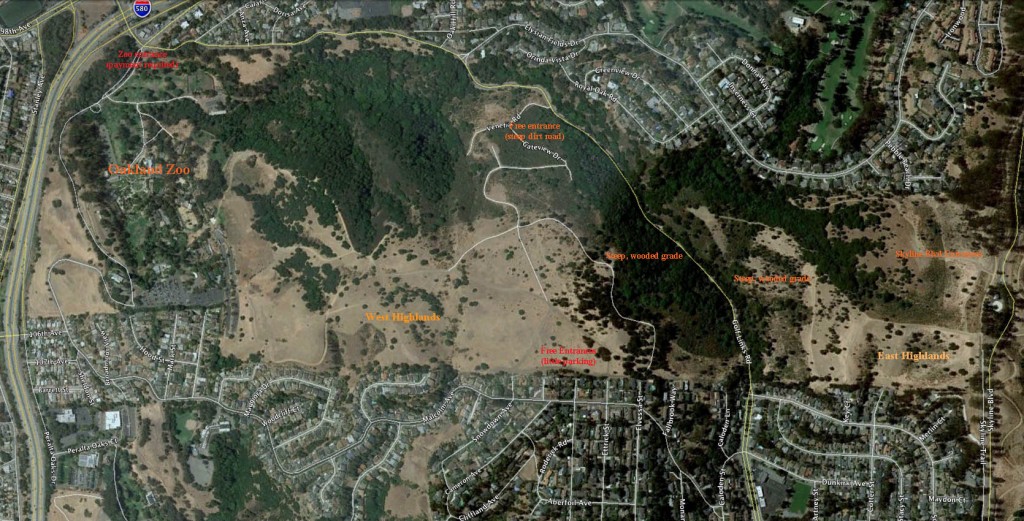 Knowland Park with expansion area superimposed; area of impact of proposed expansion is highlighted: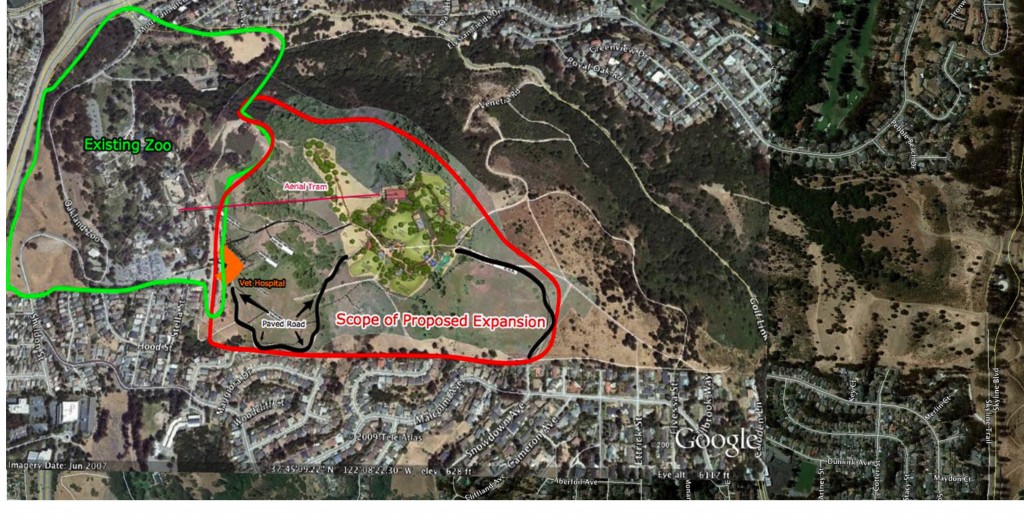 JPEG contour map, from City of Oakland resources:

JPEG contour photo, from City of Oakland resources:

PDF document of (rotated) view of map overlaid with planned expansion: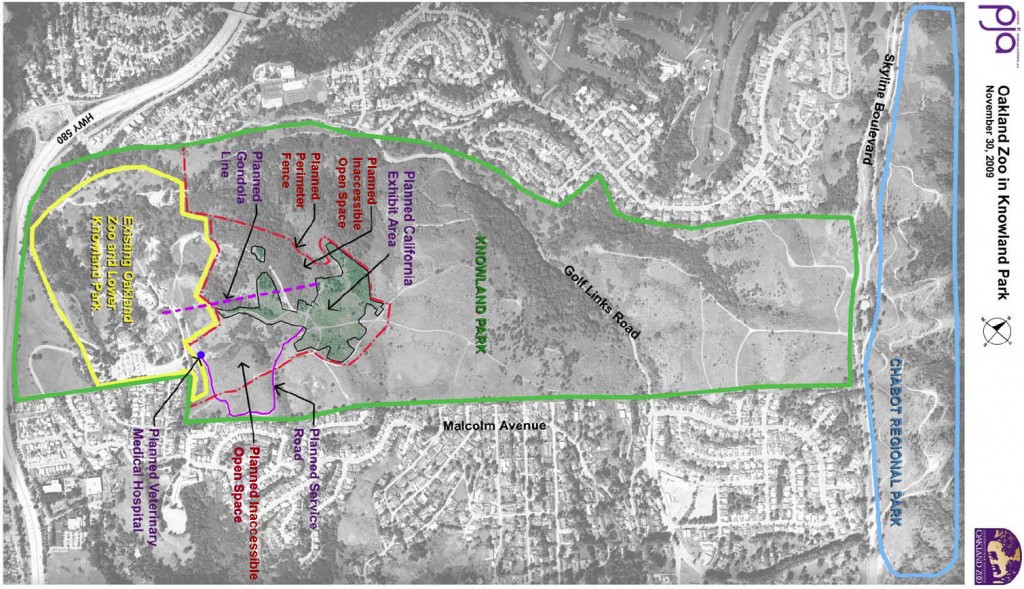 Map of 2009 Bay Area Orienteering Event: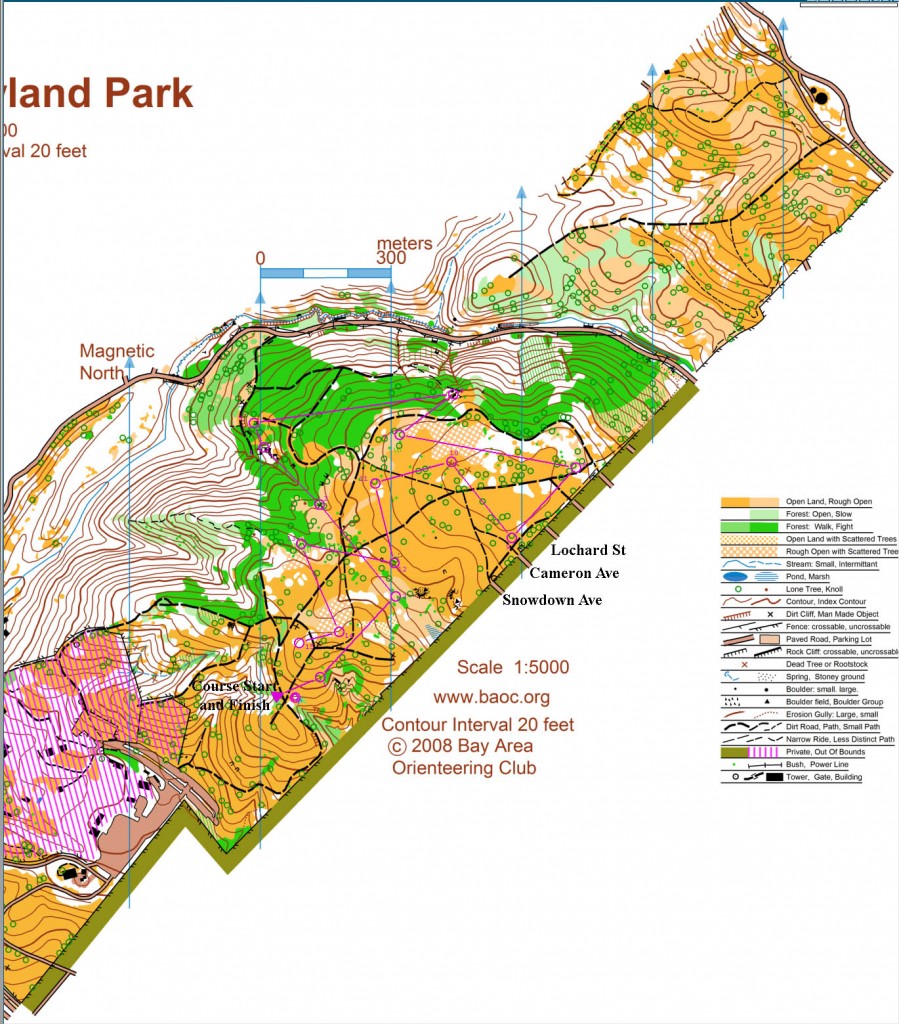 2009 Bay Area Orienteering Map with Zoo Expansion Overlay: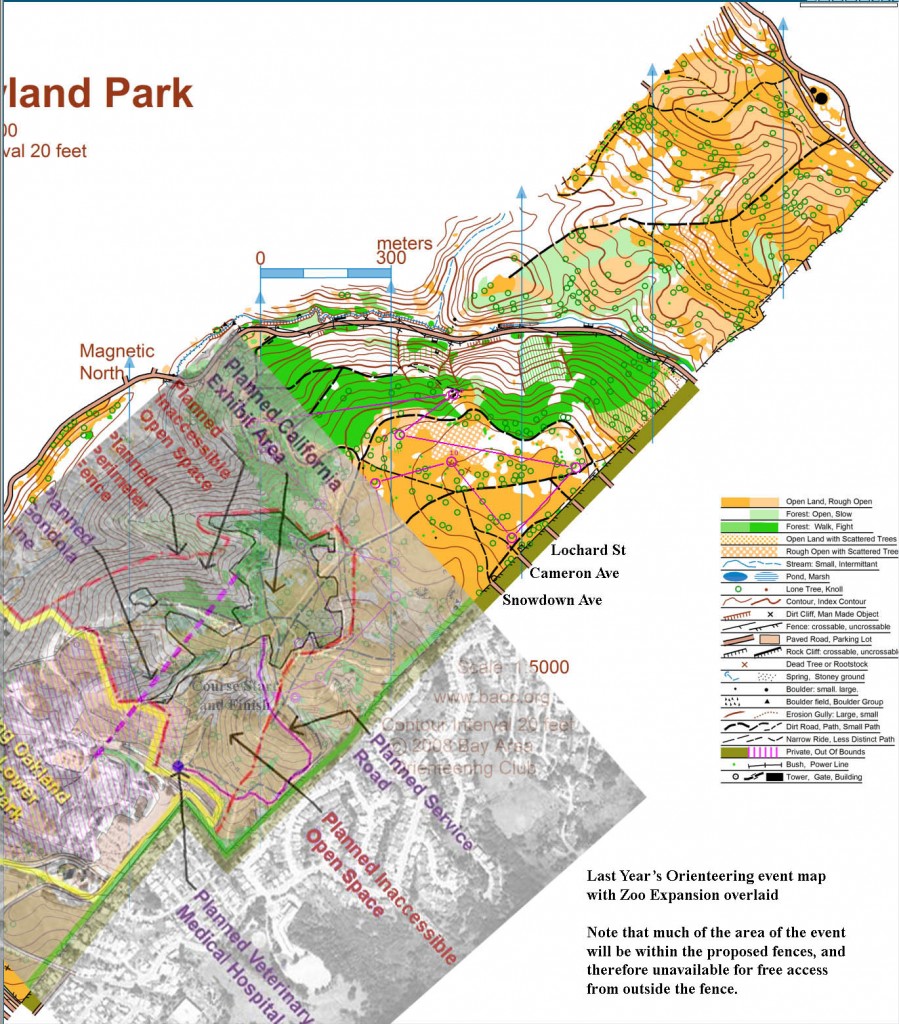 2009 Bay Area Orienteering Map with Zoo Road Overlay: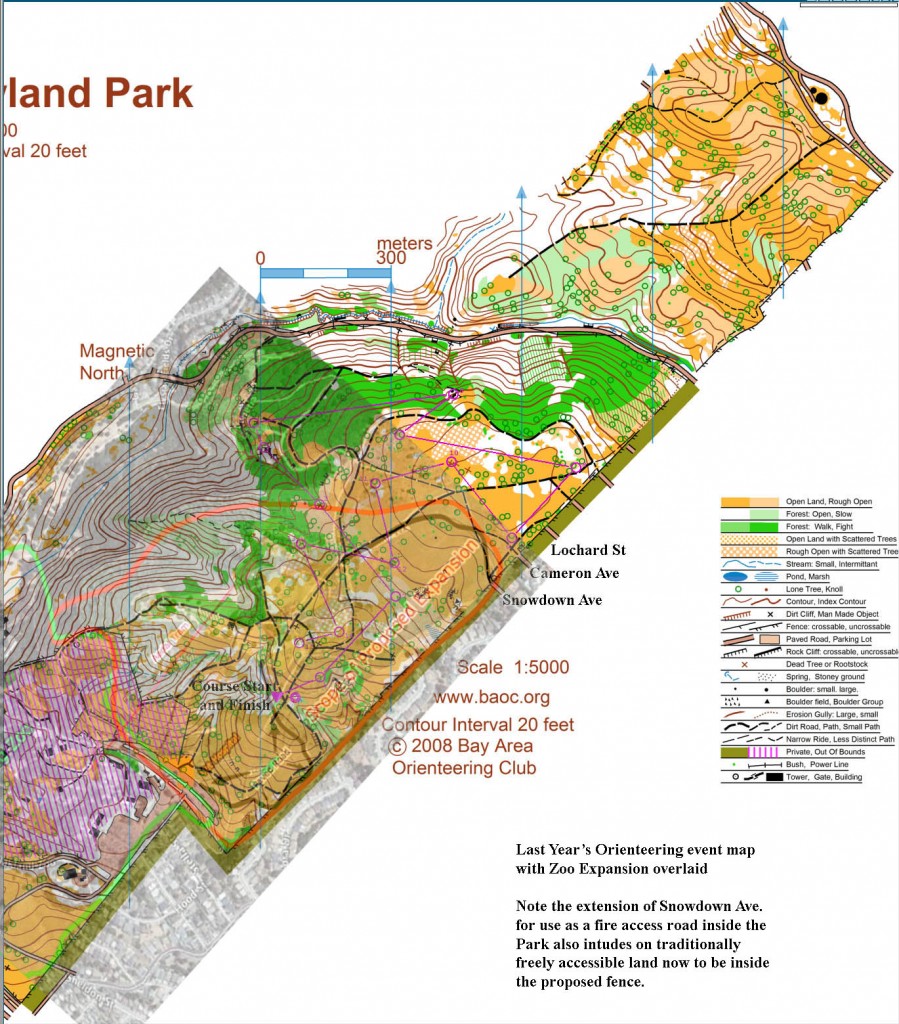 Detailed drawing of planned California exhibit: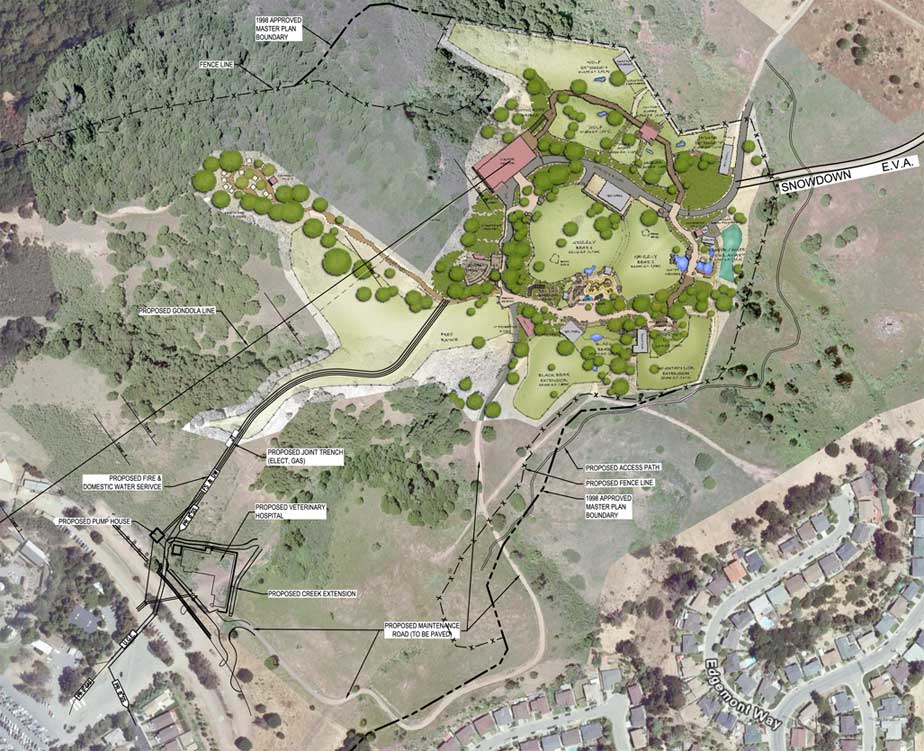 Drawing showing current and planned Zoo facilities: