Ruth Malone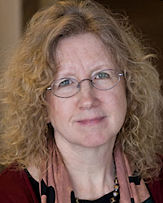 Ruth is a founding member and co-chair of Friends of Knowland Park and a longtime Oakland neighborhood activist. Since 2007, she has been working to educate and organize environmentalists, park users, and community members to protect the park. In her day job, she is a professor of nursing and health policy at University of California, San Francisco, where she helps students study the links between health and political, social and natural environments, and conducts research on the tobacco industry and its efforts to thwart public health efforts worldwide.
Ruth's Reflections blog offers a combination of reflective essays and updates from the Protect Knowland Park Campaign, linking the fight to protect Knowland Park to broader environmental and ethical issues.
---
Laura Baker

As a child growing up in Missouri, Laura  made the fortuitous discovery  that the cure for most ills rests in spending time out in nature. In college, she completed graduate study in ecology and systematic biology  at a time when field experience was encouraged. In the 70s she was part of a successful campaign with Friends of the Earth to protect undeveloped land  in the Montezuma Hills of Solano County  which was threatened by a petrochemical complex. Later she led class field trips out into parks. Recently, she served as Conservation Chair for the East Bay Chapter of the California Native Plant Society.  Her drive to help save Knowland Park is fueled by the wish for every child to have the experience of wholeness that nature provides.
Laura's Knowlander blog is dedicated to building an online library of the natural history of Knowland Park so that the public may enjoy the park for the natural heritage treasure that it is.  Knowing the land is a never ending process of inquiry  open to all. We welcome your comments, contributions, and photos.
---
Jim Hanson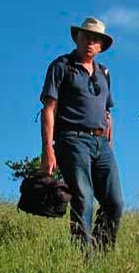 Jim Hanson grew up in the East Bay and originally heard about out the City's development plans for Knowland Park from the East Bay Chapter of the Native Plant Society and the Sierra Club Yodeler. A landscape architect, Jim appreciates the subtle beauty of the native bunchgrass prairies and meadow lands of California. He has served on the Board of Directors of the California Native Grasslands Association for several years and was recently elected its President. He likes to take fellow Oaklanders and Bay Area visitors to the Knowland Park highlands to point with pride how a vibrant, busy city still keeps its natural wealth.
---
Mack Casterman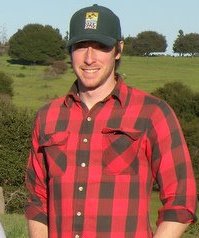 Mack Casterman is the Conservation Analyst for the California Native Plant Society's East Bay Chapter (EBCNPS).  Mack holds a BS degree from UC Davis in Environmental Biology and has several years of work experience focused on natural resource management.  This experience includes work for the San Mateo County Department of Parks, the Midpeninsula Regional Open Space District and currently, the California Native Plant Society.  During his first visit to Knowland Park, Mack was awestruck by the quality of the native grassland present in the park.  After working for over five years on natural resources management projects, including native grassland restoration, he had never seen native grassland in the Bay Area with such a high proportion of native species and such a great diversity of native grasses and forbs.  It was therefore readily apparent to Mack that working to protect this wonderful park land for future research and education should be a priority for his work with EBCNPS.  Since then, Mack has submitted comments to the City of Oakland and the Zoo in response to the environmental review of the Zoo's development project.  He has also spent time researching grassland restoration techniques and technology in order to help build the legal record for EBCNPS's and Friends of Knowland Park's lawsuit calling for a full Environmental Impact Report to be completed for this project.  Currently, Mack is working on building social networks such as Facebook and Twitter in order to get the word out to the public about the importance of protecting Knowland Park.
---
Tom DeBoni

Tom is a computer engineer, retired from the University of California after a career in High Performance Computing. He is a outdoor enthusiast, an environmentalist, a volunteer, and a core member of the Friends of Knowland Park. He serves as webmaster and communications lead for the Coalition, and advocate for open space, free wildlife movement, and conscientious stewardship of public lands.
---